In January, I announced that my new rum cuvées would be arriving soon. I'm writing to say our plans are starting to gel, and at last I have some details to share with you (pictures, tasting sheets, prices). I am excited about things moving ahead.

Despite my impatience, we've had a lot to bear with during this long COVID period: travel constantly cancelled, production of dry ingredients slowed down by factory closings, having to send samples many times for my blends...

All in all, it took us nine months to develop three cuvées, of which I am very proud.

- The new Tour de l'Or is a sumptuous and very persistent 2010 somptueux et très persistant. It's an absolutely fantastic cask-strength rum from La Mauny.

- The second cuvée is a Cuvée Caribaea white rum from La Mauny. I just love its generous freshness! The butterflies on the label, drawn by Cyril Girard, a naturalist painter and former researcher, evoke the freshness of its taste.

- The third cuvée also a Cuvée Caribaea, is a four-year-old rum aged in new casks, a break from the tradition of ageing rum in American casks having contained bourbon. This cuvée comes from HSE. I loved is originality and the harmony of its aromatic palette. As with the Caribaea white rum, the Caribaea Rhum Vieux label is adorned with a colourful illustration by Cyril Girard, this one depicting a hummingbird feeding on a hibiscus flower.
Lockdown conditions permitting, I will leave for Martinique on 31 April to bottle the three cuvées. From what you've been telling me via email and Instagram, you're looking forward to them as much as I am, and I thank you for your loyalty and enthusiasm.

In answer to the question some of you have been asking– yes, on receipt of this email, you may already reserve the rums you want, without obligation, up until the bottles arrive in early June.

As you know, all the bottles are numbered and we have actually numbered an extra100 labels, to make sure we are not missing any during bottling. So, in fact, there are 100 bottles fewer than the labels state.

It is important to note that all our cuvées have served a noble cause since 2017: we make a useful contribution to Caribaea Initiative, an international organization which has been playing a growing role in conserving Caribbean biodiversity, and developing young Caribbean researchers.

This year we plan to have some great promotional gifts– Rhum Chantal Comte engraved glasses and wine cellar aprons– that we will be pleased to offer you, depending on the size of your orders. These items will also be sold at our boutique, l'Atelier du Rhum.

For those who miss our Saturday morning tasting workshops, we hope the month of May will see the return of these wonderful times of sharing and friendship. We will let you know when the workshops can restart. They will be held outside, if weather and circumstances allow.

I hope that we are meeting your expectations, and I "thirstily" await your comments. Your questions are always welcome.

Thank you all for your support, which has motivated me during this long lockdown period to keep on searching for exquisite rums, which will soon be available.

If you're not already doing so, please follow me on Instagram (rhum chantal comte).

Our Facebook page is managed by Aude. Aude is also in the starting blocks to speak with you and take your reservations. As for me, let me say once again what a pleasure it is to find the greatest rum cuvées for you!

We are looking forward to the new cuvées. In the meantime, our Fighting Spirit Gold and Arbre du Voyageur cuvées are still available.

Yours "in spirit"

Chantal Comte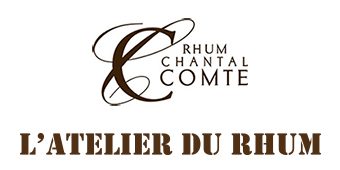 SCEAM 571,
chemin de la Tuilerie
30 900 NIMES - FRANCE
GPS : Lat. 43°45'58.85"N/Long. 4°22'47.30"E
Reception: +33 466 701 055 / Direct line: +33 466 709 179
contact@chantalcomte.com