Chantal Comte has been singing the praises of great rums for 35 years.
She is recognized by rum collectors around the world. She ingeniously adapted a trade which is common in the world of whiskey– that of blender & bottler– to the world of fine rum, under the Chantal Comte brand.

Her exclusive rum collection, which began in the 1980's, is truly outstanding. Chantal Comte has a flair for unearthing rare gems during her journeys to the French West Indies: truly unique rums developed by master distillers.

The most demanding connoisseurs eagerly await her discoveries. These are hard-to-find rums, produced and distributed in very limited quantities. Appreciating just how rare they are adds to the enjoyment of discovering the wonderful taste. Great things are worth waiting for!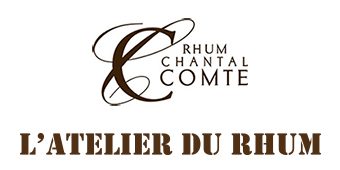 SCEAM 571,
chemin de la Tuilerie
30 900 NIMES - FRANCE
GPS : Lat. 43°45'58.85"N/Long. 4°22'47.30"E
Reception: +33 466 701 055 / Direct line: +33 466 709 179
contact@chantalcomte.com
THE CHANTAL COMTE RUM COLLECTION
EXCERPT FROM "DICTIONNAIRE AMOUREUX DE LA GASTRONOMIE"
BY CHRISTIAN MILLAU - EDITIONS PLON

"I respect cognac; I esteem pear eau-de-vie (when it comes from the Brana estate in Saint Jean Pied de Port); I admire great chartreuse from Tarragona; but my two passions as a lover of fine spirits are Armagnac and Rum, provided, of course that they are old, preferably very old. (…)

Personally, as I get older myself, I must admit that a few annoying medical conditions (not to mention a responsible attitude to DUI), are forcing me to all but give up my favorite indulgences. Of course, let me insist on the words "all but". Because fortunately, from the depths of my epicurean past, my old instincts sometimes flare up, and drive me to take a whiff.

And so, the other day, when I was at Michel Guérard's, I was totally flabbergasted when Julien, the excellent sommelier shaped like a shaped like a Martinique demijohn, served me a finger of an old rum that I had never heard of before, despite all my years' experience sailing the seas of delightful Caribbean sugar juice. So moved was I, that all I could utter was: "Ah… Ah… Oh… Oh", followed by "Thank you, God", which expressed the best of my religious fervor. (…)

Sometimes we miss out on real treasures. You do not need to fill your glass to appreciate immense beauty. No more than a wee drop, at the end of a good meal, suffices to take you away to islands where, as poet Saint-John Perse wrote, "the sea is smoother than the stuff of dreams".

Needless to say, I'm speaking of Rhum agricole, the only rum to attain perfection. (…)

And so, in Eugénie-les-Bains, my long dormant instincts were awakened by a rum I had never heard of before. This rum is L'Arbre du Voyageur, one of the finest small-batch rums produced by Depaz on the sides of Mount Pelée in Martinique. It is rare old rums like this which enable a passionate young woman named Chantal Comte to win over the most famous chefs in France.

Chantal Comte, a collector who also produces wine at the Château de la Tuilerie in the Costières de Nîmes area, scours the Antilles for rare finds to bottle, like Tour de l'Or, where vanilla, ripe citrus fruit, mint, cedar, and mild spices form a harmonious blend of "violent smoothness". By the time the 1,400 bottles of this elixir of happiness have disappeared, Chantal Comte will surely have unearthed other hidden treasures for us in Martinique, Guadeloupe, French Guiana or Guyana. "

(Christian Millau)